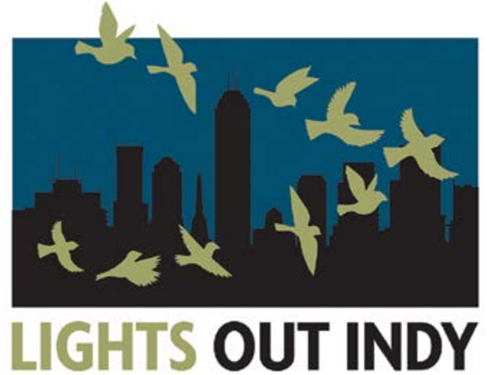 Lights Out Indy is an initiative of ABAS.   Working with partners, such as the City of Indianapolis and building managers, our mission is preventing bird deaths and saving energy by promoting bird-safe buildings and reducing nighttime lighting.
Why is This Important?
More than 100 million bird deaths from building strikes occur in North America annually, and as many as 1,000 bird deaths per major structure, reports Massachusetts Audubon.
Birds migrate at night every year by navigation of the moon and stars. These birds become disoriented when flying over brightly-lit buildings in city areas. Confused by the lights, the birds fly into the city, and the urban environment becomes a deadly trap. The birds strike buildings as they arrive. In the morning birds take flight and collide with buildings that have clear or reflective glass. These collisions can kill or injure the bird.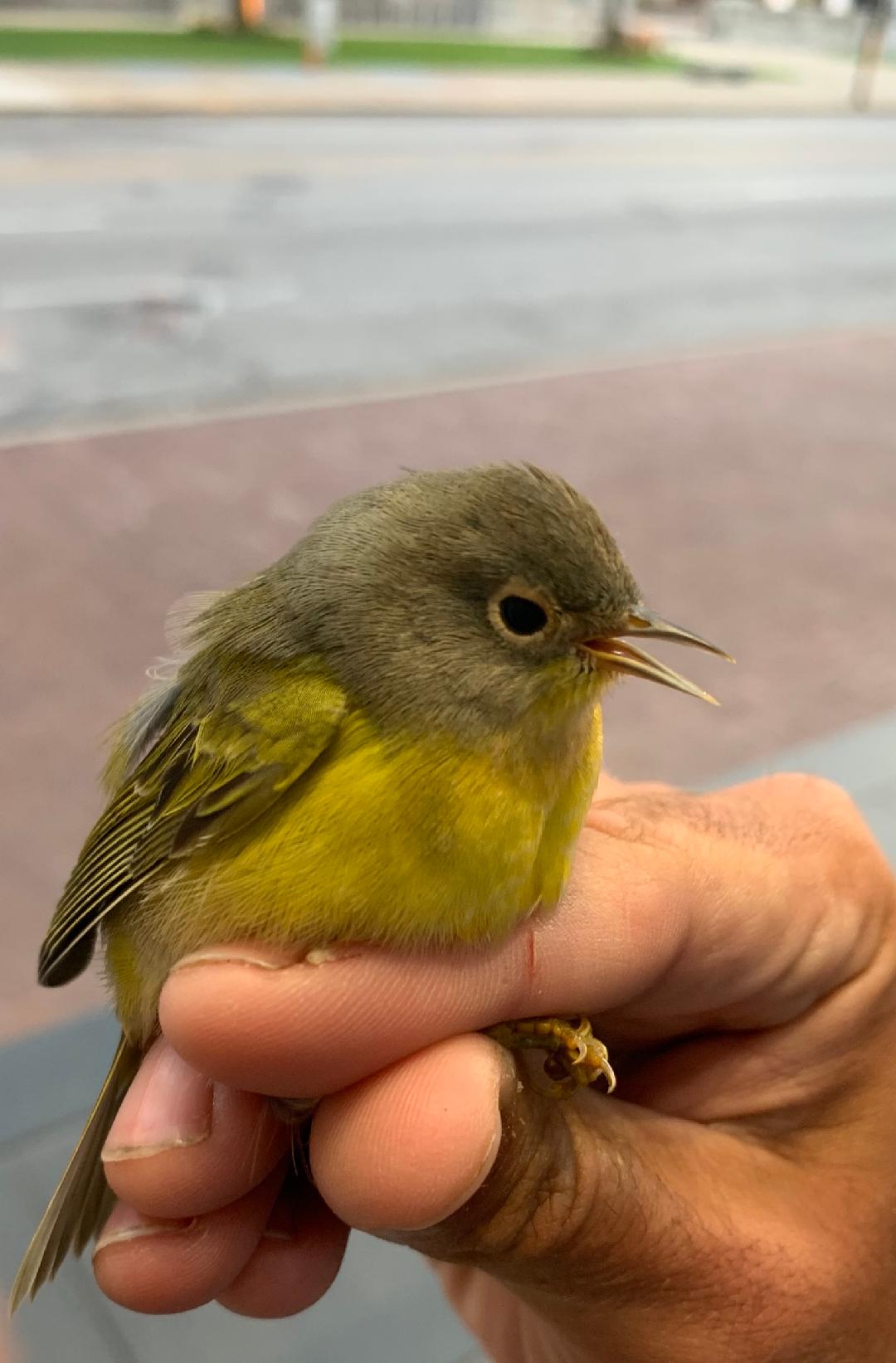 How You Can Help?
Take the actions listed below, especially during the critical migration months of April, May,  September, and October. Reducing lighting from midnight to dawn will have the biggest impact.
Building Owners and Managers
Extinguish decorative exterior lighting and atrium lighting
If practical, ask cleaning crews to light and clean one floor at a time starting on the upper floors
Use timers and motion-sensing controls to reduce lighting needs
Encourage tenants to extinguish office lighting at the end of the day and to draw blinds
Tenants
Know how to use and control lighting in your area or on your floor
Turn off lights and draw the blinds when you leave work
Use task lighting when working late
Encourage your building manager to participate in Lights Out Indy to save energy, money, and birds
Citizens
Volunteer to monitor your downtown building or block for downed birds during migration
Become a bird rescue volunteer and transport injured birds to a licensed bird rehabilitator
Support bird-friendly legislation with your state and local representatives
If you find an injured bird, phone Liz Hatton at For the Birds of Indiana, (317) 877-1187
Articles & Scientific Research
Bird-Friendly Building Design
There are a number of principals you can follow to make your home or business safer for birds.
Install bird-safe glass products that reduce transparency and reflectivity
Provide each window with exterior screens, netting, or shutters
Apply films, bird tape, or decals using the appropriate spacing
Print ceramic patterns onto glass which also adds to aesthetics
Turn off lights when not in use
Reduce brightness
Be cognizant of where vegetation is placed around buildings
Other Lights Out Programs
The first known Light Out program started in Toronto in 1993. In 1999, Chicago started a Lights Out program. For more information on these and other cities Light Out  Programs, visit the National Audubon site HERE.
For question or more information contact Austin Broadwater at
If you have questions about an injured bird please go to our Injured & Orphaned Animals Page HERE