What is the Amos Butler Audubon Society Birdathon?
Since 1987 the ABAS Birdathon has been on a mission to promote the enjoyment and stewardship of the birds of Central Indiana. Birdathon is the organization's premier fundraising event. A notice is sent out in early January requesting grant submissions for conservation and education projects. The grant requests which are determined to be the best candidates for fulfilling our mission are selected for funding. Each year teams of avid birdwatchers conduct a "Big Day" event in the spring to locate as many species as possible in a 24-hour period to raise Birdathon funds. We began with just one team, but now over a dozen participate in this event. Loyal volunteers, who do not participate on a team, also seek Birdathon pledges. If you'd like to be involved contact Birdathon Chair Donna McCarty at mccartydd@sbcglobal.net
Birdathon 2017 Marked 30 Years
Thanks for the continued generosity from all our donors. With their help we raised a 30 year total of $720,675 making Birdathon by far the most successful fundraising effort of ABAS.  Our 2018 grant recipients are listed below and we will continue our tradition of success.  It would not be possible to continue such an endeavor without the generous support of our donors, volunteers, and teams who have shown a remarkable commitment to our mission to promote the stewardship and enjoyment of the birds of central Indiana.
See details results of the 2017 Birdathon HERE
Your 2018 Birdathon Bucks Benefit the Birds
Of course the purpose of the Birdathon is to put money to work benefiting the birds of Central Indiana. We are so proud of the projects and organizations we are supporting in 2018. Read on to learn more about how this year's donations are being put to use.
Your 2018 Birdathon Donations Support the Following:
Winter Habitat Preservation in Central America

The American Bird Conservancy –  $15,000
Protection and Restoration of Wintering and Stopover Sites in Guatemala
This project adds a new component to preserving winter habitat through the purchase of a 265-acre property called Guaytan. The property will become a demonstration farm BioCenter not only preserving migratory bird habitat but serving as a training ground for local farmers. Five other BioCenters have been created by a local partner organization, FUNDAECO. By growing environmentally compatible crops such as black pepper, cinnamon and a species of ornamental palm, locals will learn a way to earn income applicable to their own property. Crops grown on the BioCenter will be sold and reinvested in the project. Central Indiana birds found there include Wood Thrush, Kentucky Warbler, Worm-eating Warbler, and Black-throated Green Warbler; all present in large numbers in the winter.
Central Indiana Research Projects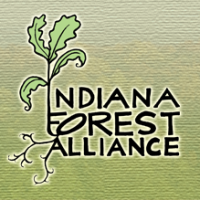 Indiana Forest Alliance – $4,500
Indianapolis Urban Forest Preservation Program
The grant will be used to prioritize recommend criteria for identifying high quality forest woodlots in Marion County as potential stopover habitat for migratory birds. The ultimate goal is to initiate a dialogue with city planners and leaders about integrating the inventory of remaining forests in Indianapolis into the new Land Use Plan for the City. Funding will be used to assess the qualities of these urban forests for migratory birds and to document their value to surrounding communities. This process will bring key decision makers together to plan for preserving high-value forests and lay the groundwork for IFA, interested citizens, neighborhood associations, congregations and organizations across Indianapolis to save these forests.
Community Education Projects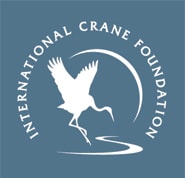 International Crane Foundation – $3,200
Whooping Crane Community Outreach and Engagement in Indiana
This grant will be used to fund International Crane Foundation's Indiana project. It is part of a comprehensive, multi-year initiative working with public and private partners to develop and implement targeted environmental education and outreach. The purpose is to inspire citizens to promote the protection of Whooping Cranes in their communities. It will address threats to Whooping Cranes in the communities having the greatest stake in their future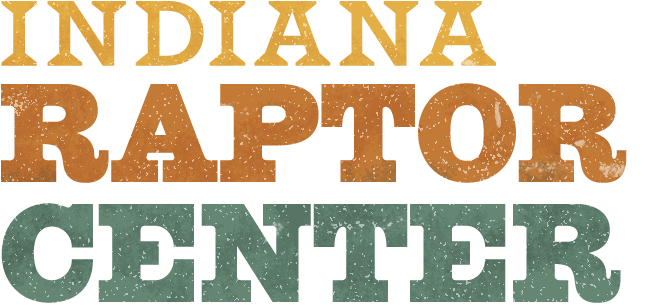 Indiana Raptor Center – $2,000
RaptorMed Software for Rehabilitation Tracking and Reporting
This grant will be used to purchase software with the goals of better resource management, real-time tracking of bird patient information, including weight, feeding and medication usage, and generation of data. This will assist Indiana Raptor Center in fulfilling its reporting obligations, and tracking trends in injury/disease occurrence to compare with other raptor rehabilitation centers.

Indiana Audubon Society – $1,000
Indiana Audubon Hummingbird Migration Celebration
This grant will be used for the Indiana Audubon Hummingbird Migration Celebration, a festival for the Ruby-throated Hummingbird. Participants will be provided an opportunity to learn about these amazing little birds, how to attract them, and how to keep them coming back year after year. Activities include hummingbird banding demonstrations, guided nature walks, a native plant sale, programs about birds and other pollinators. Focus during the celebration will center on the research efforts being conducted in central Indiana on nesting and migrating Ruby-throated Hummingbirds.
Local Habitat Restoration Projects
Keep Indianapolis Beautiful – $4,000
Fall Creek Orchard Greenspace
The grant will be used to fund removal of invasive species and restore an area known as the Fall Creek Orchard Greenspace with native perennials, fruit trees and shrubs. This will create an inviting space for birds, providing food sources and habitat. The project will draw people to an area with native fruit trees, berries, seeds, caterpillars, and nesting material increasing their encounters with and fostering their appreciation of birds.
Marian University Nina Mason Pulliam EcoLab – $1,500
Community Involvement in Environmental Restoration
This grant will fund volunteer environmental restoration in the EcoLab during the fall of 2018 and spring of 2019. School groups attending EcoLab field trips and service groups from Marian University will be the primary participants in these restoration activities. The grant will be used to purchase plant materials for bird and insect-friendly vegetation. Over the course of this project more than 15,000 students have participated.
2018 Birdathon Teams Species Counts
Of course, it wouldn't be a Birdathon without our teams of intrepid birders, 13 in all this year. All teams give up regular meals and sleep to count the birds raising donations to ensure the birds we value so highly will be around for the future. Check back here to see the each team's Big Day species count as they finish. If you're interested in becoming a team, see the Birdathon Team Guidelines
Species Counts by Team
Indiana Young Birders Club
Close Encounters of the Bird Kind
Birdathon 2017
For over a quarter century, the Amos Butler Audubon Society has been on a mission — a mission to promote the enjoyment and stewardship of the birds of Central Indiana. Birdathon 2017 (ending June 30, 2017) raised $25,670. The Noddy Little Gulls team took top honors as the fundraising champs followed by Bud & Carl's Legacy team. Our cycling team, Carbon Neutral, placed third. The high species count was 177 by the Horned Grebes.