What is the Amos Butler Audubon Society Birdathon?
Since 1987 the ABAS Birdathon has been on a mission to promote the enjoyment and stewardship of the birds of Central Indiana. Birdathon is the organization's premier fundraising event. A notice is sent out in early January requesting grant submissions for conservation and education projects. The grant requests which are determined to be the best candidates for fulfilling our mission are selected for funding. Each year teams of avid birdwatchers conduct a "Big Day" event in the spring to locate as many species as possible in a 24-hour period to raise Birdathon funds. We began with just one team, but now over a dozen participate in this event. Loyal volunteers, who do not participate on a team, also seek Birdathon pledges. If you'd like to be involved contact Birdathon Chair Donna McCarty at mccartydd@sbcglobal.net
Birdathon 2017 Marks 30 Years
Thanks for the continued generosity from all our donors. With their help we raised $25,670 for a 30 year total of $720,675 making Birdathon by far the most successful fundraising effort of ABAS.  Our 2017 grant recipients are listed below.  2017 will continue our tradition of success.  Since 1987 the Birdathon has donated a total of $680,706! It would not be possible to continue such an endeavor without the generous support of our donors, volunteers, and teams who have shown a remarkable commitment to our mission to promote the stewardship and enjoyment of the birds of central Indiana.
See details results of the 2017 Birdathon HERE
Your 2017 Birdathon Bucks Benefit the Birds
Of course the purpose of the Birdathon is to put money to work benefiting the birds of Central Indiana. We are so proud of the projects and organizations we are supporting in 2017. Read on to learn more about how this year's donations are being put to use.
Your 2017 Birdathon Donations support the following:
The American Bird Conservancy – Caribbean Biological Corridor – $15,000

The grant will continue financing the purchase of the core property at Sierra Santa Cruz Reserve in Guatemala. This will protect a final missing link in the Caribbean Biological Corridor in Guatemala allowing ABC and its local partner to ensure the protection of high quality migratory bird wintering and stopover habitat in an extremely important migratory flyway. Central Indiana birds found there include Wood Thrush, Kentucky Warbler, Worm-eating Warbler, and Black-throated Green Warbler; all present in large numbers in the winter.
Indiana Forest Alliance – Cerulean Warbler Nesting Research – $4,450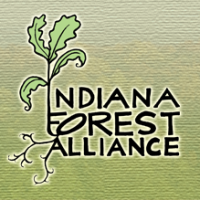 The grant will support a research project titled "Identifying and Mapping the Nesting Habitat of the Cerulean Warbler in Indiana Forests." Cerulean Warbler nests and fledgling activity in the Ecoblitz area of the Morgan-Monroe/Yellowwood State Forest back country will be documented, photographed and mapped. The data will build a baseline of information and provide a more complete picture of the viability of Cerulean Warblers in older, unlogged portions of state forests far from harvest areas.
Purdue University – Postfledgling Research – $3,000

The grant will fund a research project titled "Postfledgling Association of Mature Forest Birds with Early Successional Habitat in South-Central Indiana." A poorly understood critical period is the end of the breeding season when young birds are gaining independence from their parents.
Ball State University – Cerulean Warbler Singing Research – $2,838

The grant will fund a research project titled "Geographic variation in Cerulean Warbler (Setophaga cerulea) singing behavior across the breeding range." The study proposes to determine if Cerulean Warbler populations in different parts of the species' breeding range have different songs (dialects). This research could influence the development of novel conservation and management strategies and could necessitate the recognition of different subspecies, of which none is currently recognized.
Purdue University – Saw-whet Owl Research – $1,500

The grant will fund a research project titled "Using Stable Isotopes and Satellite Transmitters to track Northern Saw-whet Owls in west-central Indiana." Objectives for this study are to investigate the migration ecology and stopover habitat use of Northern Saw-whet Owls in the west-central region of Indiana.
Indiana Raptor Center – Educational Barn Owl House – $2,000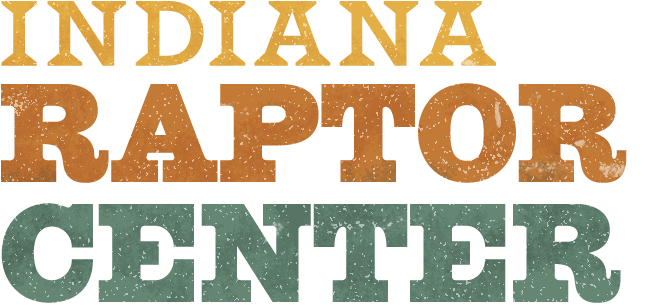 This grant will fund the purchase of a mini-barn and Barn Owl box which will be outfitted to house their education Barn Owl. This will provide enrichment housing for the owl and educate visitors regarding preferred living conditions and how to reproduce them on their own property.
Marian University Nina Mason Pulliam EcoLab – Habitat Restoration – $1,500
This grant will fund volunteer environmental restoration in the EcoLab during the fall of 2017 and spring of 2018. School groups attending EcoLab field trips will be the primary participants in these restoration activities. The grant will be used to purchase plant materials for bird and insect friendly vegetation.
Utopia Wildlife Rehabilitators, Inc. – Summer Day Camp – $1,000

This grant will facilitate a week long summer day camp for ages 10-12. A large range of topics will be explored using hands-on activities such as scavenger hunts, owl pellet dissection, presentations and the creation of a nature journal. Students will learn about habitat, animal behavior, urban wildlife, endangered species, and conservation and wildlife careers through immersion into the world of wildlife rehabilitation.
Jameson Camp – Nesting Box Video Stream – $787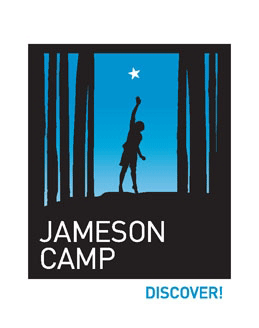 The grant will fund a project titled "Outdoor Education — Nesting Box Video Stream." The grant will fund the purchase of a Screech Owl/Kestrel nest box and a smaller nesting box both equipped with a video camera. Nest box activity will be posted on their Facebook page and website. Grant request also includes funding for three squirrel-proof feeders.
2017 Birdathon Teams Species Counts
Of course, it wouldn't be a Birdathon without our teams of intrepid birders, 12 in all this year. All teams give up regular meals and sleep to count the birds raising donations to ensure the birds we value so highly will be around for the future. Check back here to see the each team's Big Day species count as they finish. If you're interested in becoming a team, see the Birdathon Team Guidelines
Species Counts by Team
Indiana Young Birders Club
Birdathon 2017
For over a quarter century, the Amos Butler Audubon Society has been on a mission — a mission to promote the enjoyment and stewardship of the birds of Central Indiana. Birdathon 2017 (ending June 30, 2017) raised $25,670. The Noddy Little Gulls team took top honors as the fundraising champs followed by Bud & Carl's Legacy team. Our cycling team, Carbon Neutral, placed third. The high species count was 177 by the Horned Grebes.